How to use Digital Media like a pro and maximize reach
Sean Graham, Head of CreatorUp in India and the UAE, talks about the ways to maximize digital media reach
"YouTube and other digital platforms have made it possible for people like me who have something to say, or some burning desire to affect change, to impact audiences on a global scale. One of my notable success stories would be when I produced the music video for the song "I'm an Albatraoz" by AronChupa. It was a shoestring production, but it got over 800 million views. That was a huge lesson for me.You get that equation right and the magic just sort of happens. After that I continued playing with different formats and styles before I joined CreatorUp! Now YouTube isn't just a distribution channel, it's a client and partner. I still get to make films and videos but I also get to learn from and collaborate with some of the best creators out there.
The main takeaway for digital content is that equation – the right content, on the right platform, for the right audience, at the right time. Too often I see clients and creators (I've been one of them) putting all their time, money, and energy into creating a piece of content that is doomed from the outset. What I mean by that is before setting out to make something we should go back to the grade-school lesson of "Who-What-When-Where-&-Why" – that generally answers pretty clearly the "How."
One of the biggest mistakes people make is they forget to ask themselves "why they are making a video in the first place?" Too often it's just for the sake of making a video – "because that's what we're supposed to do…" For example, if a company is launching a new product or service, they typically decide that it's time to make a commercial – because they want to sell. Then they go about hiring an agency, or try to make a video themselves, that highlights all the great things about the product and how people can buy it, and they expect that video to just "go viral." Very rarely does this ever work out.
Research shows that there are three standard reasons people want to watch a video – it's inspirational, it's entertaining, or it's educational. YouTube even uses this as its basic classification system. Some videos can hit all three, but again, that's rare and hard to do. What's better is to approach content creation from the perspective of creating a relationship with your audience – and as with any relationship, regular, consistent, and genuine communication is best rather than one grand gesture.
THE CONTENT FOR THE RIGHT PLATFORM
The real key is to think about who will be consuming my content, or buying my product, and where they go when they might be willing to engage with a brand. All the social platforms have created new consumption patterns and micro-moments in consumer journeys. When I'm on Facebook, I'm there for a reason, Instagram for another, Snapchat for another, and YouTube for another. The content on each platform is different and so are my expectations. All have the potential to inspire, entertain, educate, or sell to me, but it has to be appropriate. Otherwise we tune out or continue to scroll.
I think that's the biggest challenge many industries are facing today – people just don't understand the platforms and they aren't investing in training their people to get up to speed. Everyone knows digital is important, and they know they don't understand, but they don't know how to get better. That's where we come in. It's one of the biggest areas of opportunity for companies and creators here in the region. The UAE has become a hub not only for tourists but also for multinational companies, startups, and influencers of all kinds. Getting smart on digital is the best way to grow quickly and efficiently.
ACHIEVING DIGITAL IMPACT
Despite what could be considered an economic slow, digital campaigns can very effectively increase ROI for brands of all sizes. The analytical tools that are inherent within digital platforms blow away any metrics we can get from traditional advertising. There's just no way to compete when you can track results down to the individual. It allows people to create live strategy and directly communicate with stakeholders on all fronts. The UAE is particularly interesting because there is plenty of room to innovate and experiment. Giants are continuing to pop up literally out of nowhere.
Beyond just advertising, digital platforms are also paving the way for new forms of content and distribution channels for storytellers all around the world. Apple, Facebook, YouTube, Netflix, and Amazon are just a few of the household names that are investing millions and billions of dollars in original content not to mention the myriad other streaming platforms that are beginning to emerge. It's a whole new avenue for people to create content locally and distribute globally.
If I had to offer simple advice for people who want to start creating digital content it would be
1) understand your brand or identity,
2) understand your audience and their motivations, and
3) start creating content that aims to bring those two worlds together.
If it's a genuine match then I can almost guarantee you'll see success. It might be a bit awkward at first, but what relationship isn't?
Guidelines for Successful Innovation
On the way to innovation success, an individual or organization face many obstacles and challenges. Here are 10 guidelines for achieving innovation success:
1. You have a new idea? Try to inform yourself about existing ideas from that field.
2. Show similar products that the competition already have on the market – what is the advantage of your idea in relation to the competition?
3. If your idea is connected to the area in which you work, you have the best chance for success (since you are an expert in your field).
4. Can you show, from the beginning, the new value for the customer?
5. Are the technologies needed for the development of your application available in-house? Is your idea technically feasible?
6. Does your company have sales channels which could place your innovation on the market?
7. Can the result of your innovation be a new product?
8. Highlight the usability of your idea for the customer. If your idea is strictly technical, try to show it to be understandable to everyone.
9. Show which problem is solved with your idea.
10. A good presentation can be the key! Your idea must be explained in a simple way.
When trying to make a successful innovation, the best way to help yourself is to prototype! We all have made many prototypes – as kids. Kids are doing it all the time! Fast prototyping is the work on your product, even before you have all answers. You can try your chances by making prototypes – by experimenting.
There are few rules which shouldn't be forgotten: Prototypes must be made quickly. Try to keep the process cheap; skip the details and try to have many versions. Edison made 9,000 experiments before manufacturing the most efficient light-bulb and 50,000 before the invention of the battery. He did not think that he has many faults, but that he learned thousands of ways in which the experiments failed. Each failure was a step closer to innovation.
Leonardo da Vinci made a picture of helicopter back in 16th century, but only few centuries in the future it was possible to make a prototype.
Keep in mind that criteria can help you at the start when you have to shape your idea, whether you need to submit it inside your organization or if you are the independent innovator. Sometimes, the prototype can be an application with just few basic functions, maybe it could be just a wooden model or just a presentation which shows the basic functionality.
Making the prototype helps in visualizing the possible solution. This would facilitate the decision that will lead to the realization of your innovation!
by Tomislav Buljubasic | @buljubasict
How to make Remote Work Productive and Enjoyable
The unprecedented global lockdown to stop the spread of COVID19 pandemic forced us to plug in our laptops and work from our homes. For the digital natives, this was business as usual. But for many of us, working from home was new and it took some adjusting before we hit the submit button for our first presentation.
After the first week, it was apparent that our rooms were going to be our office for god-knows-how long. We conducted meetings through video conferencing, making sure that the connectivity was stable, reported to our bosses and the day ended before realizing we had done all this from our rooms.
Over the second week, we got better at managing our time to do office work and now it looks like most companies prefer to have their employees work from homes. Although being tech-savvy is a big plus when it comes to working remotely, some practical actions are equally important for ensuring a smooth workflow.
So, here are some tips to make work productive and enjoyable while working remotely.
1. Honesty is still the best policy: No matter what, don't stop being honest. If you don't know the answer to your colleagues' questions – don't answer for the sake of answering. It may seem dumb but it's better than giving wrong information and messing up things. However, if you know the correct info on something, don't twist it or hide it. Please tell it like it is.
2. Set achievable goals: The best way to work in a team is to clearly have tasks delegated to members. Doing this lets you know what to expect from your co-workers as well as the project's progress. For example, when building a new website, setting up a deadline followed by what the design, content and IT team members are to achieve on a daily basis will get the project moving forward effectively. This is a great way to build harmony and trust between members.
3. Minimize intervention: After certain tasks have been shared between the members, trust and expect them to do their work efficiently and timely. Don't go after them every step of the way, unless asked for. Know that each employee is hired because of their expertise. Let them do their work in peace.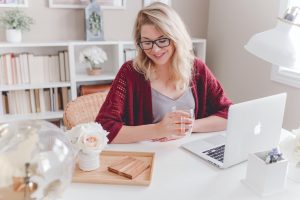 4. Build personal relations with colleagues: It's always better to work with someone about whom you know a little bit more. It not only makes communication easier but it also strengthens the motivation of one another. Inquire about your co-workers' families, their hobbies or their future plans. You'll be pleasantly surprised how knowing about each other more intimately enriches the team spirit.
5. Don't lose your organizational values: It's easy to slip into our own zones when working from different environments but if we maintain the core values of the organization, it will keep the team together. The joy of achieving goals together as a team is priceless.
6. Be patient: All of us are facing a strange situation. But being impatient and uncooperative won't help. Everybody makes mistakes and it's easy to fume and fuss while at home than in an office environment, but resist the urge and embrace the new challenges patiently.
We don't know for sure how the future will unfold for us post-Covid19. But if we have learned to work as a team remotely with genuine trust and cooperative spirit, we are in a better position to take on the unknown tomorrows.
Top tips for succeeding as a distance learning student
As the novel coronavirus continues to spread, schools around the globe are shifting to online learning in an effort to slow the spread of the virus. Adapting and delivering distance learning to students at this scale has never been attempted before. Then again, extraordinary times call for extraordinary measures.
The UAE has now entered the first week of students, both at school and at university level, starting programs through distance learning. Learning from home can be a daunting experience for those who have only ever studied in a classroom environment.
Here are a few handy tips for students to ensure efficient learning during this period.
Make your own classroom
Clear out a space that's demarcated specifically for studying. Make sure your computers and laptops are cleaned and sanitized regularly. Arrange your books and notes to ensure you have everything you need. Make it personal by adding colour, a plant, or something to break the monotony.

Create an action plan
Plan your day-to-day activities around your studies. Commit to spending at least 30 to 45 minutes per day going through your course material prior to your class to ensure there is complete clarity in what is being taught.

Plot your assignments and classes on a handy calendar
Once you receive your course material and class schedule, mark all your assignment deadlines on a calendar. Stick the calendar in a place where you can see it clearly and refer to it regularly. It's important to have a clear overview of your timetable, workload and due dates for the full duration of your course.

Get a study buddy
Distance learning can be lonely at times, so why not coordinate your schedule for assignments with a sibling or a parent working from home? This will also allow you to bond with your family while ensuring you stick to your deadline. Alternatively, you can also get an online buddy – this will also ensure you both stick to schedules.

Say it out loud!
This might seem strange but actually hearing yourself saying the concepts you've been studying out loud will keep all the facts safely stored in your mind. If you find it a bit strange to talk to yourself, get an audience by asking a family member to listen — you can even read your content out loud to your pets!

Take breaks after classes
Distance learning can be as intense as traditional learning. Make sure you take short breaks between virtual classes in order to maximize your learning experience. Taking a ten-minute power nap or a short study break are proven ways to be more productive.

Remember to ask for help
It's perfectly acceptable to speak up and ask for clarification if something is not clear to you. Contact your tutors if you have any questions about your course work. If you find yourself struggling – ask for help. That's what teachers are there for – to help and guide you through your studies. You can always schedule a one-on-one consultation with your tutor. This also ensures constant engagement for both the tutor and the student.
It is important to know that online learning is not solely digital curriculum alone but is a combination of carefully curated online learning experiences, coaching and assessment, facilitated by technology platforms.
This article is written by Andy Philips, Chief Operating Officer at University of Wollongong